Specifically: Hilton Chicago, Palmer House Hilton, Waldorf Astoria Chicago, Thompson Chicago, Hyatt Regency at McCormick Place
Whenever I am asked what my favorite city in the US is, I never hesitate to say Chicago. To me, this city has everything I could possibly want. World class museums, a great transportation network, one of the best and most efficient airports in the world (and Midway), the friendliest people anywhere in this hemisphere, stunning architecture, amazing food (deep dish pizza rules), and a very central location with some of the best hotel products to be found. I recently did sites of five of these hotels and will talk a little about them. Obviously, there are hundreds of hotels that will not be discussed, but hopefully it will give you some insight into these five products.
One of my favorite things ever are historic hotels. Hilton runs two of the finest historic ones in the world, both about 6 blocks from one another in Chicago. The 1544 room Hilton Chicago take up an entire city block on Michigan Avenue, right across from Grant Park. They have recently completed a full renovation of the hotel, and it looks stunning. The rooms are fresh and look great, and all of the public space has been updated. The 280,000 square feet of meeting space flows wonderfully, a rarity in historic hotels.

(from website)
On the second level. the Grand Ballroom, one of the coolest rooms in the whole city, is a bit over 12,000 square feet of historic elegance. On the same level, is the International Ballroom, a 22,000 square foot space, and a large pre-function space, the Normandie Lounge overlooking the spacious entry way of the hotel. The third and fourth floors have 28 break out rooms. On the lobby level you add a 10,000 square foot ballroom, and one level below are spaces that are 40,000, 15,000, 29,000, and 34,000 square feet. The possibilities in this space are truly endless.

(from website)
A few blocks north, is the 1642 room Palmer House Hilton. This hotel gets my vote for best lobby in the history of hotels. You walk in this lobby, and your neck automatically cranes up, gawking at the grandeur of the ceiling frescos, while standing next to handmade gold Tiffany candelabras. This hotel is the longest continuously operating hotel in the US, so they have hospitality down to a science. Little touches like decorating temporary walls to look like Santa's workshop, give you confidence that their team knows how to flawlessly execute any event. They have over 130,000 square feet of meeting space on multiple levels. My favorite rooms are, not surprisingly, the two most historic and beautiful ones in the hotel. Off the lobby, is the Empire Room, a 5,400 square foot room of impeccable elegance. The Red Lacquer room is a 7,100 square foot work of art on the fourth floor. If I were to have a gala or wedding, these rooms would get my instant recommendation. The whole hotel just recently underwent a full renovation, and really looks crisp and well maintained. The hotel is well located in the theater district, just a block from the theater playing Hamilton (which I saw and would recommend without equivocation to everyone. My expectations were lofty, and they were blown away).
Gorgeous Lobby of the Palmer House Hilton Red Lacquer Room at the Palmer House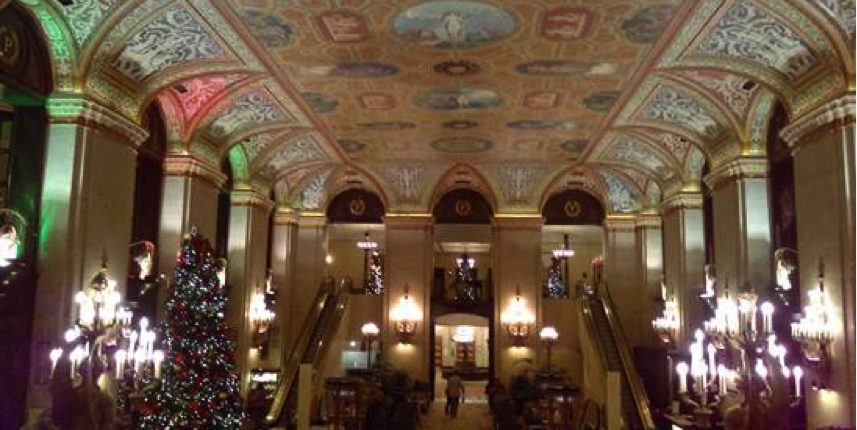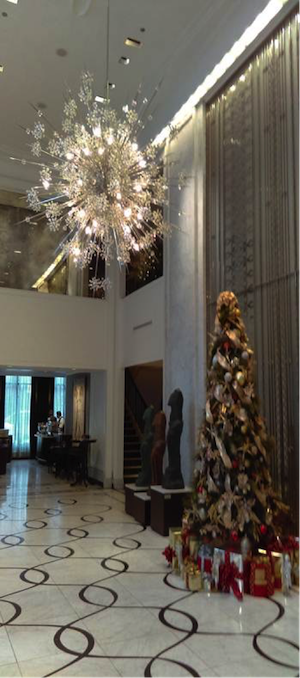 North of the Chicago River, is a beautiful and modern hotel, the impressive Waldorf Astoria Chicago. Wow, this is a hotel I would book without a second's hesitation. It has 216 rooms, with one of the highest percentages of suites I have seen in a hotel of this size. This hotel is most luxurious than any other in Chicago, and would be a top contender for that title when competing worldwide was well. Their spa was large and spacious. A great group size for them for be 50-80 people, as the largest space in the hotel is 2300 square feet. Depending on the time of year, I would suggest doing an outside reception in their opulent courtyard, something very few other downtown hotels could ever offer.

(from website)
Also on the Gold Coast, is a small boutique hotel perfect for groups up to about 100 or so, the Thompson. I really liked this hotel, and all of the staff were warm and hospitable. They have 247 rooms, and about 10,000 square feet of meeting space, although the largest is a little over 3,000 square feet. The décor is very eclectic and whimsical, and the location of the hotel cannot be beat.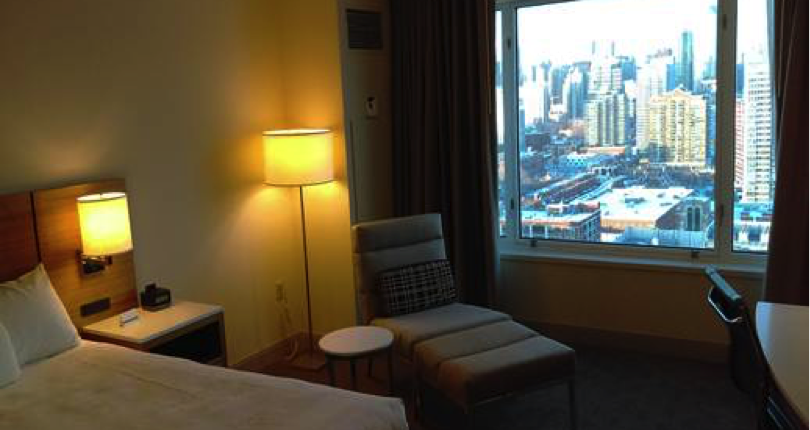 All rooms have a water view or a glittering city view. Now a part of Destination Hotels, the Thompson brand is a perfect one for high end guests wanting more individual attention. The Gold Coast area is one of the closest downtown neighborhoods to visit Wrigley Field, a summertime activity everyone should do at least once in their lifetime.

The last hotel I saw in my whirlwind of a trip to the Windy City was the Hyatt Regency at McCormick Place. Larry Panno gave me a tour of the 1258 room hotel, their 43,000 square feet of onsite meeting space, and the wonderfully flexible attached McCormick Place. We did the tour on motorized scooters, a first for me, but we got through all 2.6 million square feet of the center in no time flat.
When I say it is a flexible campus, I truly mean it. You can do one contract to confirm guest rooms, meeting space, theater, exhibition space, and food and beverage. In many cities, this would be four of five contracts. In many cases, a simple room rebate would take care of all of your convention center costs. Because of the huge amount of space that they have under one roof, they can be very flexible with space intensive groups, especially short term. The F&B pricing at the convention center is offered to groups basically at cost, without any profit model built in, which means your group saves 30% over just about any convention center or hotel in the US. On a large program, this can be a significant savings.
Now McCormick Place is huge, but has a very tight foot print, and very few meeting spaces would be more than a few hundred steps to the hotel. Compared to Vegas hotels, or linear convention centers like New Orleans, Javits, or Orlando, McCormick Place was incredibly easy and quick to navigate.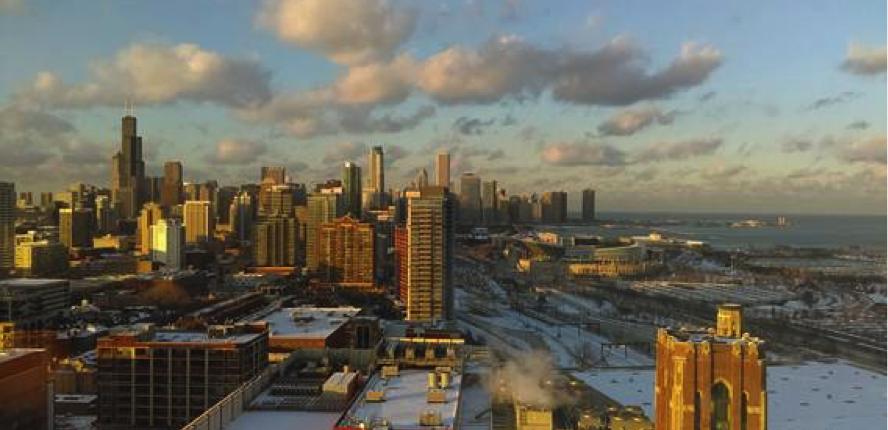 The transition between hotel and convention center was seamless. There is now a CTA green line stop just a few blocks away from the center, and a red line stop just a couple of blocks farther. Within the next year or so, several large restaurant concepts will be opening up next to the center. So your attendees have easy transportation options to downtown Chicago, but ample dining choices at the hotel and surrounding area. Also in the next year, the Marriott Marquis, a 1205 room hotel will open up in the area. It will be attached to one building, but the Hyatt will continue to have the best location at the center of the campus. So if your program is 100 people or 10,000, McCormick Place and the Hyatt Regency Chicago would really be a great option to consider.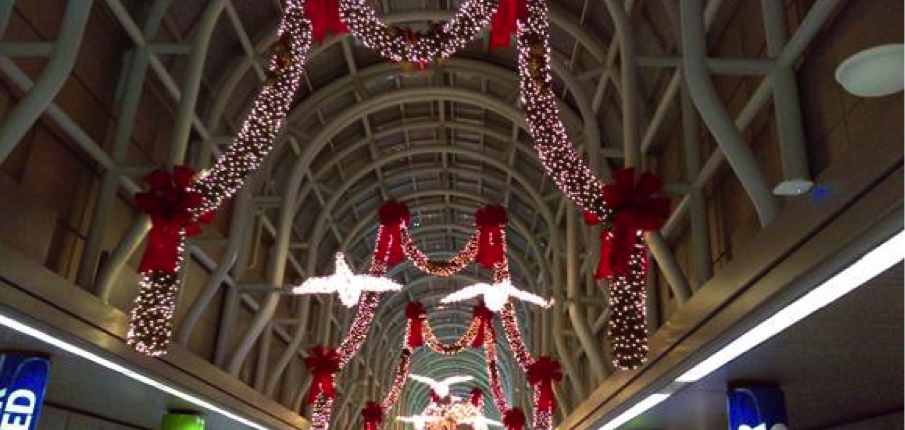 Except where noted, all photos taken by Timothy Arnold, December 2016.
All my best,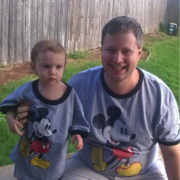 Timothy Arnold, CMP, CMM
Regional Vice President
Hospitality Performance Network – HPN Global
972-624-1144 Phone
http://www.linkedin.com/in/timothyarnoldhpn
tarnold@hpnglobal.com