Have fun every day doing what you do. If you enjoy what you are doing, it pretty rapidly ceases to be work, it's pretty cool to do something every day that you are having fun at! A lot of people go thru life without ever having that opportunity. We are in the best business in the world! We've never met a happier, more fun group of people in our lives! – HPN Global
HPN Global arrives early to get ready for the event and our partners—a New Associate Reception sponsored by Two Roads Hospitality gave new associates the opportunity to mix and mingle with our executives and learn about the week ahead. Later that day we departed for a Sunset Cruise and our Annual group photo (shown above). Thank you, Hyatt Hotels and Allied PRA for a journey that featured a world class view of the Golden Gate Sunset.
The day finally arrives after months of planning, the first day of #HPN17. Our partners start arriving early to the beautiful host city and by evening, we are kicking off our Annual Partner Conference with a fantastic reception by our host the San Francisco Marriott Marquis.
We can feel the anticipation of another great event as the main conference theme "Relationships Matter, Winning Together" can be felt all throughout the day.
As we inch closer towards the "Opening Act" attendees are greeted with The Buena Vista World Famous Irish Coffees brought to us by our partners at San Diego Tourism Authority. Bill Kilburg aka BK tells the story of the time they were in San Fransico for a site tour of the city to determine the location of this event. During the tour, a member of the San Francisco Travel team took the HPN crew to the Landmark "Buena Vista" Restaurant for a post-tour pick me up. As they sat there enjoying their Irish coffee, BK suggested that we hire them to provide coffees for all of our attendees before the General Session. And like that, magic happened.
The #hpn17 LIVE Experience. Thank you, Dr. Sean Stephenson, for sharing your incredible story!
Individual Appointments between our associates and partners kicked off around 1 pm and featured a reverse trade show where hotel partners moved around the room meeting with HPN Global associates whom they had made appointments with leading up to the event. This opportunity, for some face to face time, was enhanced by a contest to see what HPN Global associate could decorate their table the best. We saw some interesting and creative tables and in at least one case, no table at all!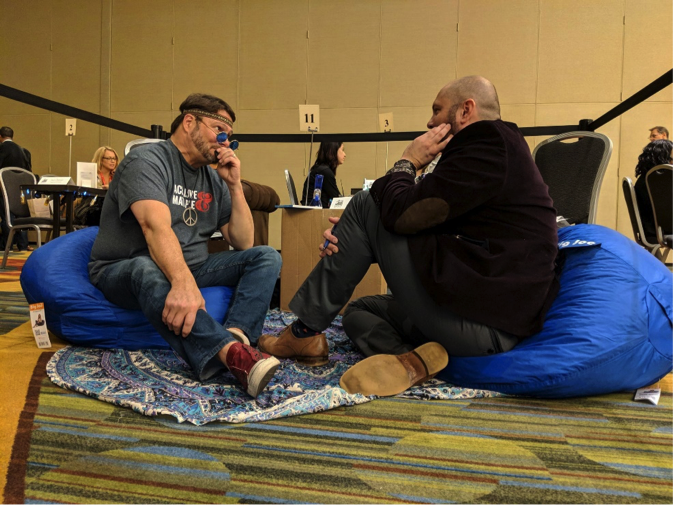 Check out the virtual tour of the Individual Appointments sponsored by Wyndham Hotels
Day 2 of #HPN17 featured a massive teambuilding experience that featured a walking adventure through Chinatown which ended with a culinary experience at China Live, brought to us by our partners at San Francisco Travel
The day and conference ended as it usually does for these conferences, with Club HPN Global sponsored by Access DMC. This evening of great food and entertainment is a great way to end a busy and event-filled few days. As always, HPN Global once again delivers by standing behind our core principles, "People do business with People they like," and "Relationships matter."
What a show in San Francisco—thank you, everyone, who joined us to spend a few days in the Bay area enjoying this great city and spending amazing time with our associates and partners "relationship building." Our business is all about relationships and our Partner Conference is just another way we celebrate. Celebrate our industry, our business, our associates and our partners.
https://hpnglobal.com/wp-content/uploads/2017/12/hpn17.png
649
975
Bryan Bruce
https://hpnglobal.com/wp-content/uploads/2013/04/hpnglobal-logo-web.jpg
Bryan Bruce
2017-12-19 11:41:31
2017-12-19 16:07:26
#HPN17 Winning Together