In celebration of HPN Global's 16th year in business, and my 16th anniversary with the company, I'm sharing 16 thoughts of gratitude and my experience from watching the development and growth of this awesome company.
1. I'm not here by accident. I truly believe the universe lined up perfectly 16 years ago, and connected me with Bill Kilburg, which turned into my role & involvement with HPN. I was and continue to be right where I am supposed to be.
2. I've seen how the HPN Global opportunity can change lives. In the past 16 years, I've seen people take a leap of faith with their fingers crossed, a dedicated work ethic, and dive head first into entrepreneurialism. They have forever changed their lives and that of their families by way of prosperous incomes, quality time with the people that matter most, and control over their own schedules.
3. While at HPN, I turned 21 (which I'm sure you can imagine is quite the experience!), got married, and started the incredible journey of motherhood. I can't imagine raising my son under other circumstances where family truly comes first. Also, by my definition, I have been able to successfully tackle being a dedicated mom who is there for her son, and a passionate professional. John (my son) has always been welcome in the office and a fun distraction for many, especially during the early years. We love HPN babies and kids ☺ This is a huge example of the kind of company culture Bill & Joe set out for 16 years ago.
4. When you love what you do, it rapidly ceases to be work. So many people spend their entire life lacking motivation or passion for what they do. Enjoying what I do is extremely important for me, and it also sets the example I want for my son. Work / Life Balance does exist. If you're not experiencing this, I challenge you to find it.
5. I have witnessed incredible examples and influence of some of the top industry professionals, specifically within our leadership team at HPN Global. This group of people has influenced the person and professional I am today. I will forever be grateful. These are brilliant, compassionate, innovative people who don't settle for status quo. I am beyond proud to be a part of this team.
6. Change. Innovation. Open mindedness. These are some of the characteristics that have made HPN Global so successful. We seek to find different ways to approach our business.
7. Leadership. What does it mean to be a leader? It's not a title. Plenty of people have important titles that aren't leaders. For me, it has meant taking an opportunity and making it my own. Before I knew it, I was providing counsel, guidance, direction, or just a listening ear to our team members. Mentoring others is an important piece of what I've experienced. The world I envision is a world where people help each other to advance, grow, and then turn around and help the next person.
8. I am delightfully included in this year's 100 Women Who Inspire Us, by Smart Meetings. These are 100 truly amazing women, and I'm proud to be in their company.
9. Networking & Connections! Two extremely powerful words. Working for HPN Global has allowed me to develop and refine my own personal networking style, and understand just how important this skill is. Connections can open doors you didn't know existed.
When you have an opportunity to take a relationship to the next level, and really connect with someone, that's my favorite part. I love the impact we can have on people (and vise versa). People often forget that every time they interact with someone, they're making an impact on that person. My goal is to have a positive impact with everyone I interact with.
10. HPN has taken me to some of the most amazing destinations. I'm literally traveling the world, and staying in some of the top hotels & resorts along the way. One of my favorite trips each year is our President's Club Incentive. We award out top producers with an amazing trip. The destination changes annually, and it's guaranteed to delight. I spend almost a week connecting with the top producers for HPN Global. Every year, the winners are different, and it's extremely competitive. It's a ton of fun getting to know them & their spouses better on more personal level. On that note, my husband has been able to join me on these awesome adventures. Sometimes, I think my HPN peeps enjoy his company more than mine (I'm talking to you, Linscott!).
11. It takes a village – for everything!
I / we couldn't be where we are today without the amazing individuals that support us. We're talking everything from talented people who support the HPN Global operation, my family who helps take care of my son when I travel, and my inner circle who provides amazing feedback and counsel for me personally and professionally.
12. Through our travels, I have been exposed to some of the most amazing food & wine. I've really come to enjoy this aspect of the hospitality industry. I have truly been spoiled and have loved every minute of it. Enjoying great food & wine is a big part of who I am.
13. What incredible experiences I've had in the past 16 years. I've done some amazing things that I may not have done on my own: watching an insane lightning storm in the Bahamas, ziplining in Costa Rica, relaxing in the turquois water in the Dominican Republic, a gorgeous waterfall hike in Maui, hanging on a private island in Puerto Rico, to name a few. Wow!!
14. I would be remiss not to mention the quality of education and motivational content we're exposed to constantly – we're talking the most incredible speaker experiences available in the market. Really impactful, change your life – if you allow it – content.
15. The opportunities available in this industry are endless. It only takes the right people paying attention at the right time to our ever-evolving world. Through this lens, HPN Global is leading the path for enhanced client safety through Emergency Planning, Preparedness, and Crisis Management. This partnership is made possible by HPN teaming up with my very own John Whitney via Emergency Concierge International to provide our clients the highest level of evolutionary service.
16. Finally, Relationships Matter! It's the foundation on which on our company was built, and I whole heartedly drink this Kool Aid daily. I see this not only in my professional world, but personal world as well. People need people, we are tribal by nature.
"Alone we can do so little; together we can do so much." – Helen Keller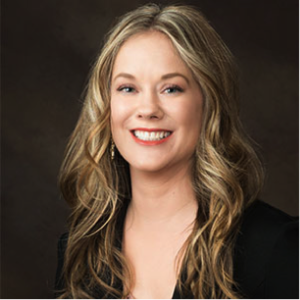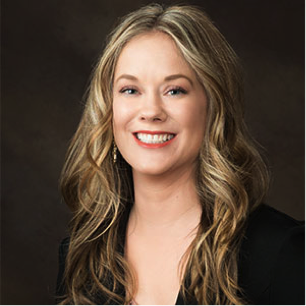 Desi Whitney
Senior VP, Sourcing & Industry Relations
HPN Global
13825 N Northsight Blvd., Suite 201
Scottsdale AZ, 85260
Phone: 480.998.9770 Ext 236
Website | LinkedIn | Blog
Performance Powered by Passion
https://hpnglobal.com/wp-content/uploads/2018/04/HPN_sweet16_blog-2.png
512
1024
Desi Whitney
https://hpnglobal.com/wp-content/uploads/2013/04/hpnglobal-logo-web.jpg
Desi Whitney
2018-04-16 12:09:12
2018-04-20 18:37:47
HPN Global Sweet 16