Can you believe it is February already?  With the year off to a fast start, here's a quick update from our Rock Star sourcing team!
RFP System Refresher:
Sourcing Terms and Conditions Review
Our platform requires all hotels to accept our terms and conditions before they can bid. Hotels are not able to update the T&C in the response link on their own – this is completed by the sourcing team.
We recommend that hotel partners reach out to the sourcing team member handling their RFP and tell us what changes need to be made in order to make the terms agreeable. If their request is in line with HPN's standards, the sourcing team will update the hotel's link with the requested changes. Then the hotel will review and submit their bid.
The sourcing team will also monitor the availability report to see if hotel partners leave any notes about commission. We use those notes to update T&Cs before we reach out to the associate to let them know the RFP is complete.
When terms and conditions have been altered, a booklet icon will appear in the T&C column of your availability report. We encourage associates to review T&C updates to ensure everything is in order before sending out the AVR to a client.
Sourcing Trend:
The team averaged 46 RFPs/day and sent out over 1,000 RFPs/revisions and expansion in January! The team is staying busy!  We appreciate our hotel partners who respond quickly and thoroughly to our requests.  A quarter of the new leads were short term (under 90 days).

Promotion Alert!
While we are on the topic of T&C and commission – HPN Global provides our associates with an easy place to view hotels/CVBs that are offering additional commission! We have a lot of great partners out there who know that relationships matter!  If you are a hotel and would like to submit a special incentive to attract more attention from our sales team, please contact us and we will add to our list.
As always, please reach out with any questions at all, and have a wonderful week!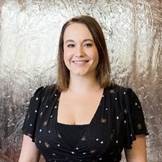 WHITNEY BEGIN
Senior Sourcing Operations Specialist