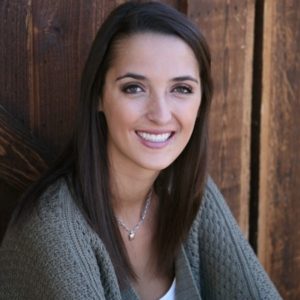 These past few months I had the pleasure of being an Intern at HPN Global, where i was apart of several teams within the company. Before I begin my reflection on my experience I want to share that I was the first intern HPN has ever taken on. Both HPN and I took a leap of faith taken me on. My first day at HPN in December was intimating, with an office of forty people I did not know what to expect.Are people going to introduce themselves to me?Do people know who I am?Am I ready to work full-time for a company I was recently introduced too?
Although all these thoughts ran through my head, my first day went great! I was introduced to everyone I would be working with a welcoming "hello and can't wait for you to be apart of our team." For the first few weeks of my internship I worked as the admin in the front of the office. Where I greeted everyone has they walked through the door, sent and delivered mail for the office, and helped with any tasks that need to be completed throughout the office.
Starting off as a receptionist i thought my degree was not being used to it's fullest potential ,but then i realized first impressions means everything in the hospitality industry and that everyone has to start somewhere. After Christmas time, I was given the opportunity to be apart of the meeting services team. Being apart of this team I sat on weekly meetings where past and future programs would be discussed. This department is constantly on the move and busy, because of that it was challenging to be given tasks and jobs. However, I learned quickly that I had to be assertive and make myself available on daily basis for the team. From there, I created the monthly meeting services newsletter, designed several proposal templates, and updated the data base.
At the tail end of my internship I was apart of the sourcing team. Being apart of this team I was able to see everything from request for proposal from associates, selecting the best hotels, to the clients final decision. Taking a role on in this department was challenging. I was given the responsibility to call associates and hotels, which as first was extremely intimating to me, however through practice and great training by the girls.
I gained the confidence to make the difficult calls and make sure deadlines were met. As training came to an end,I was asked to look over RFPs', select the best hotels, go through the follow-up process, and let the associate know when the process was complete. In addition to helping with the site selection process, I was able to visit several hotels throughout the area. Doing so, let me see all the types of properties in the area, what made them different from each other, and how the hospitality industry has many sectors. This team welcomed me with open arms and I truly felt apart of the team when I was with them.
From weekly meetings to visiting hotels to social gatherings after work, this team truly showed me what HPN is all about,"family first." Taking a role on the sourcing team and more importantly being apart of the HPN team has allowed me to gain confidence and I am forever grateful for it. Moving forward I am not afraid to introduce myself to unfamiliar face, take on unfamiliar and challenging tasks, be assertive and asks for more, and truly love the industry I am in.
Connect with Haley on Linkedin
http://hpnglobal.com/wp-content/uploads/2018/06/Haley-Carty.jpg
450
450
Bill Kilburg
http://hpnglobal.com/wp-content/uploads/2013/04/hpnglobal-logo-web.jpg
Bill Kilburg
2018-06-10 12:13:17
2018-06-10 12:19:28
Meet Haley, HPN Global's first intern!