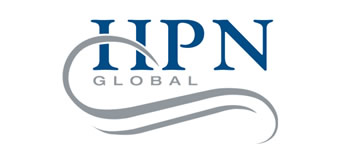 Aimed at Driving Attendance to Meetings through Social Media
Scottsdale, Ariz. (Aug. 28, 2013)…Hospitality Performance Network Global (HPNG), the world's most global site selection and meeting procurement company, has created a new division called Market My Meeting (MMM).  The new division will formally launch at HPN's Global Partner Conference on Sept., 9 in Marco Island, Fl.
"Our clients have been asking for help marketing their meetings," said Bill Kilburg, Chairman and CEO of HPN Global.  "With the growth of social media, it seemed like a natural fit to create a division that would solely focus on increasing attendance at meetings through online marketing.  We've assembled an experienced and talented team of social media experts to help planners with every aspect of marketing their meeting."
Whether planners need help setting up social media accounts or a team that can launch and manage an aggressive social media campaign, Market My Meeting can help.  Various prices and packages are outlined online at http://marketmymeeting.com/services-we-offer/monthly/.
A la Carte options such as blogging, email marketing, and social media training seminars are also available.
"Market My Meeting offers planners the opportunity to focus on the event itself and not have to worry about the online marketing of the event," said Lisa Coleman, social media manager, Market My Meeting.
To learn more about Market My Meeting, follow us on Facebook and Twitter.
About Hospitality Performance Network Global
Headquartered in Scottsdale, Ariz., HPN Global's mission is to become the world's most global site selection service provider.  With meeting procurement professionals in 45 countries all over the world, HPN Global is committed to being an industry leader – not one founded on being the largest company, but one focused on being the best. HPN Global boasts the most experienced team in the industry and provides clients with a unique service level that is driven by that experience along with its proprietary procurement system.  To learn more, visit www.hpnglobal.com or follow us on http://www.twitter.com/hpnglobaland www.facebook.com/hpnglobal.
https://hpnglobal.com/wp-content/uploads/2013/04/hpnglobal-logo-web.jpg
156
340
hpnglobal
https://hpnglobal.com/wp-content/uploads/2013/04/hpnglobal-logo-web.jpg
hpnglobal
2013-09-06 18:24:47
2017-10-31 16:02:44
HPN Global Launches New Division: Market My Meeting