Just as we are getting all fired up for #HPN17 in San Fran later this year BK announces on Facebook that #HPN18 is headed to South Beach! Just when you thought it couldn't get any better after Mexico for #HPN16, we bring in San Francisco and then Miami.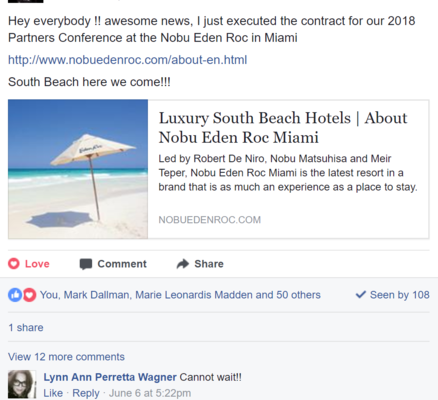 Need information about #HPN17 in San Francisco?
Want to receive the latest updates from HPN Global? Text hpnglobal to 41411 on your smartphone and you will be the first to know.